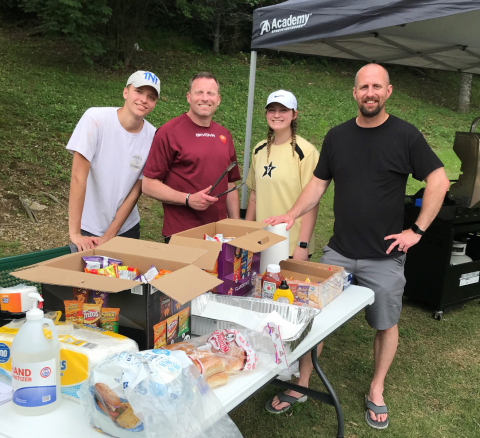 Many, many thanks to Noah Hlavati and Kacey Senn who were our 2021 summer interns at Echo Hills!
Noah is headed back to Harding University where he is a junior Bible/Missions major. He was an active member of the youth group at Otter Creek for many years, and has worked in our Otter Creek Day Camps and REACH camp for several summers. He also preaches for us several Sundays each summer.
Kacey has returned to Bryan College in Dayton, Tenn., where she will be a sophomore and is on scholarship as a member of the ladies' volleyball team. Kacey is Dave & Becky's youngest daughter. She has been active in all our youth group activities since she was young.
Please pray for Noah and Kacey as they return to school. Our children have certainly been blessed by their leadership and friendship this summer.