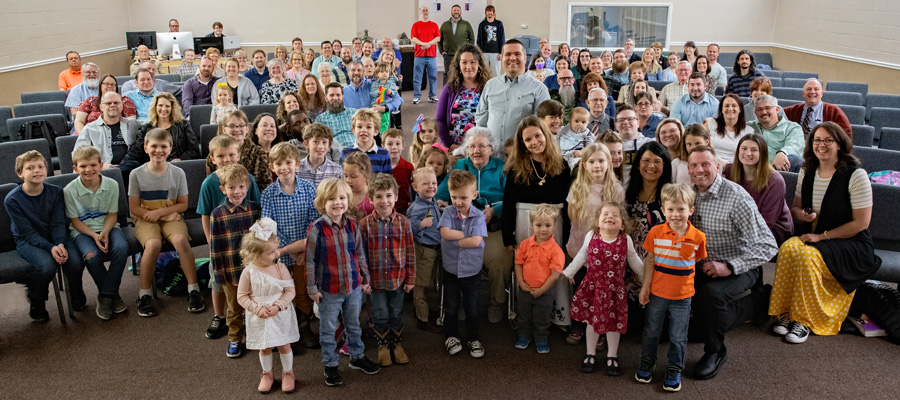 We invite you to come visit us at Echo Hills Church of Christ! We're not like other churches you may have attended. Several men of our congregation rotate preaching on Sunday mornings. It's been a wonderful opportunity for these men to share the truth of God's Word and offers many different preaching styles and personalities. Also, we have several men who rotate song leading.
Echo Hills is also unique because we run a bus to bring neighborhood children in to join our own children for Bible-based activities on Sunday afternoon through our REACH ministry from 3:30 to 5 p.m.
Come visit us soon at Echo Hills! Sunday morning Bible classes are at 9:15 a.m., and worship is at 10:15 a.m. Sunday afternoon REACH is from 3:30-5 p.m. Wednesday night Bible classes are at 6:30 p.m.
Our church building is located at 1106 Campbell Road in Goodlettsville, Tenn.